Coronavirus and COVID-19
Dear friends,

As a medical professional and your Representative, I feel a strong sense of duty when it comes to keeping you well-informed and prepared. That's why I'm reaching out today with updated information about the Coronavirus and COVID-19.

While some of us may not fall in the "high-risk" category, many of our loved ones do. It's important that we work together to combat this disease.
Please use the resources below to protect yourself and your family. Additionally, please follow me on Twitter at @DrNealDunnFL2 or on Facebook at Congressman Neal Dunn, M.D. for real-time updates.
Sincerely,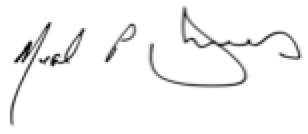 Neal P. Dunn
For general information regarding COVID-19:
For individuals and households:
For Small Businesses:

For Teachers, Parents, and Students:
For Our Veterans:
Staying Healthy:
To protect you and your family, the Centers for Disease Control recommends the following:
Avoid close contact with people who are sick.
Avoid handshakes. Bump elbows instead.
Avoid touching your eyes, nose, and mouth.
Stay home when you are sick.
Cover your cough or sneeze with a tissue, then throw the tissue in the trash.
Clean and disinfect frequently touched objects and surfaces using a regular household cleaning spray or wipe.
Wash your hands often with soap and water for at least 20 seconds, especially after going to the bathroom; before eating; and after blowing your nose, coughing, or sneezing.

If soap and water are not readily available, use an alcohol-based hand sanitizer with at least 60% alcohol. Always wash hands with soap and water if hands are visibly dirty.

Follow CDC's recommendations for using a facemask.

CDC does not recommend that people who are well wear a facemask to protect themselves from respiratory diseases, including COVID-19.
Facemasks should be used by people who show symptoms of COVID-19 to help prevent the spread of the disease to others. The use of facemasks is also crucial for health workers and people who are taking care of someone in close settings (at home or in a health care facility).
Travel Assistance:
CDC travel health notices can be found here.
International travel guidance issued by the Department of State is available here.
State Department and specific country advisories are listed here.
If you have symptoms of coronavirus – fever, cough, shortness of breath – and have been in close contact with a person known to have coronavirus or have recently traveled from an area with widespread or ongoing community spread of coronavirus, make sure to contact your health care provider immediately.
If you think you may have coronavirus, the CDC recommends calling your provider ahead of time for guidance on how the facility is handling cases before visiting the hospital in order to keep others from being exposed.
Click here to subscribe to communications from me.

Subscribe to communications
Families First Coronavirus Response Act: Questions and Answers